About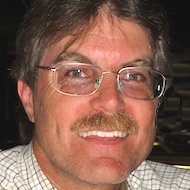 Michael May, the owner of May Technology Consulting, has over 20 years of computer systems oversight and troubleshooting experience, including 10 years as an Information Technology Manager in the non-profit sector. He has a long history with* and is skilled in both Mac and Windows systems, is an experienced tutor and presenter, and gets a big kick out of helping people understand and get the most out of their computer technology.
May Technology Consulting's service area includes the East Bay, San Francisco, and Marin.
*He first starting using a Mac in 1987, and fondly recalls playing the text-only adventure game Zork on an IBM PC in 1983.